Design and build project in Denver, Colorado, also involves Parsons Brickerhoff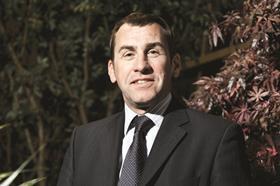 A joint venture team led by Balfour Beatty has won a £213m rail project in Denver, Colorado.
The contractor's professional services, construction and rail teams and others including subsidiary Parsons Brinckerhoff will collaborate to provide design and construction services across the 13.5 mile North Metrol Rail Line transit project, which will extend the commuter rail line from Denver Union Station to the 124th Avenue Station, with options for additional extensions in the future.
The job has been awarded by the Regional Transportation District (RTD) of Denver, to the joint venture team of GBBH, which is 50% owned by Balfour Beatty and also includes Graham Contracting and Hamon Contractors.
"Rail projects are a key area of strategic focus for us and I am very pleased that we are announcing another key contract with the RTD of Denver," said Balfour Beatty chief executive Andrew McNaughton.
"Contracts such as this bring all of our skills into the mix to benefit our clients. Our teams in Balfour Beatty and Parsons Brinckerhoff will be collaborating to better meet the transportation needs of the larger metro-Denver community."
Design and construction of the rail line is scheduled to begin in early 2014 with a four-year project duration.