Balfour Beatty subsidiary Dean & Dyball Civil Engineering wins £30m job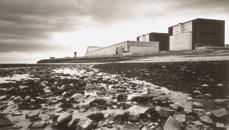 Balfour Beatty subsidiary Dean & Dyball Civil Engineering has won a £30m contract to build a temporary jetty at Hinkley Point C, awarded by EDF Energy.
The £30m jetty will be built subject to a final decision from EDF to proceed with the new nuclear project and the contract marks another step towards readiness for work to begin.
Construction of the 500 metre-long jetty will employ 120 people at its peak and it will allow materials for the proposed Hinkley Point C station to be delivered by sea.
Each ship-load will take 250 lorries off local roads, reducing carbon emissions in line with EDF Energy's transport and sustainability strategy.
After the completion of the power station, the jetty will be removed and the area restored.
Fairport Engineering Limited has already been appointed by EDF Energy to provide the systems which will convey materials from the jetty to the construction site.
Nigel Cann, Hinkley Point C construction director at EDF Energy said: "Our team will soon be ready to deliver Hinkley Point C, a project similar in scale to the Olympics, which will bring immense benefits in jobs, skills and economic growth.
"The temporary jetty contract will help us get to work quickly and will reduce the impact of the construction of the proposed new nuclear power station on both the local community and the environment. We're therefore pleased to welcome Dean & Dyball Civil Engineering to the team that will help deliver our project."
Graeme Barclay, regional director, Balfour Beatty said: "We are delighted to be awarded this contract for the delivery of what will be an important scheme for the South West region. Already an established regional business, we are fully committed to the community and welcome opportunities to employ local workforce, working collaboratively with EDF to successfully deliver this challenging project"