Balfour Beatty has reiterated its plan to target growth overseas, including in India and Brazil, as the UK market continues to founder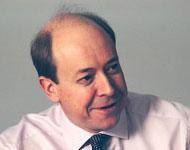 In an update to investors and analysts today, the UK's largest contractor said it was targeting growth in emerging markets, where investment in infrastructure was greater than in developing economies, as well as in South Africa, Australia and Canada.
The contractor also said it was implementing plans to access Brazil and India.
It said that in 2011, total spending on economic infrastructure in those five markets was in excess of £110bn, which is six times the corresponding figure for the UK.
Balfour Beatty chief executive Ian Tyler, said the share of revenue from faster growing markets outside Europe and North America had already increased from 9% to 13% and that he expected those markets to make up at least 25% of the firm's revenue in the medium term.
The firm also reiterated its strategy to target specific sectors of infrastructure, dubbed, industry verticals, which it said were "more resilient than building markets, and where our differentiated offer can attract higher margins".
These include transport, rail, power, water and mining industry which, together, now account for 60% of the firm's order book, up from 43% in 2009.
Tyler said: "We have been driving a focused strategy to take advantage of the growth in global infrastructure.
"We will continue to shift our business to less cyclical, more resilient economic infrastructure markets."
Last month Balfour Beatty issued a profit warning as the ongoing downturn in the UK construction industry dragged down its performance in the third quarter. Balfour Beatty's share price fell 16% on the news of the profit warning.