The 50:50 joint venture has won a deal to upgrade a 10-mile stretch of the A14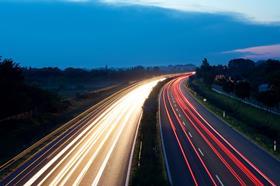 A Balfour Beatty and Carillion joint venture has won a £292m contract from Highways England to upgrade the A14 between Swavesey and Milton.
The project is part of the wider scheme to improve the A14 between Cambridge and Huntingdon.
Main construction work is expected to start in late 2016 with the new bypass and the widened A14 will open to traffic in 2020.
Balfour chief executive Leo Quinn said: "This is a complex project and our joint venture brings proven expertise and experience in working as part of an integrated delivery model – something which is going to be crucial for the successful delivery of this project.
"The improvements the scheme will deliver will help to relieve congestion on one of the busiest parts of the strategic road network between the Midlands and East Anglia and support national and regional economic growth."
The wider Cambridge to Huntingdon improvement scheme, in which the government will invest £1.5bn, is subject to statutory approval.
It will be delivered through several contractor joint ventures, designers and Highways England employees.