First strike to start on 10 January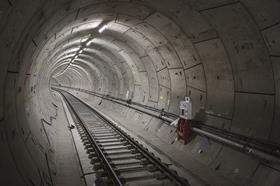 Electricians employed by Balfour Beatty on a Crossrail job in south-east London are set to strike next month with unions theatening more walkouts if a pay bust-up is not sorted out.
The 80 electricians on the Woolwich section of the Crossrail development, recorded an 85% yes vote in favour of strike action.
It follows a dispute surrounding the payment of an improved second tier payment and a four week finishing bonus, payable when the workers are informed they are to be made redundant.
An initial 24 hour strike has been called for 10 January, with further strikes anticipated in the following weeks.
The strike action is the first time that official industrial action has been called on Crossrail.
Unite regional officer Guy Langston, said: "We have repeatedly tried to resolve this issue through negotiation but Balfour Beatty has refused to take the workforce's concerns seriously."
Langstan said more strikes would be planned if the dispute is not resolved. "This will undoubtedly cause disruption and could potentially delay the entire project.
"It is imperative that Balfour Beatty recognises the damage strike action will have to the Crossrail project and return to the negotiating table to resolve this issue. This ballot is a line in the sand and Unite will back its members to the hilt if further industrial issues develop during the final period of the project Crossrail."
Balfour Beatty responded in a statement saying: "Earlier this year Balfour Beatty engaged with Unite and negotiated and agreed a productivity bonus for Balfour Beatty Kilpatrick's workforce of electricians on Crossrail.
"Since then, Unite demanded a significant increase in the bonus level and a completion bonus. We note the workforce has voted in favour of strike action. We will continue to engage with our workforce."
When contacted a Crossrail spokesperson said they were aware Unite had announced strike action affecting electricians employed by Balfour Beatty at Woolwich station and that Balfour Beatty, as the employer, would continue discussions with the workers.
The news comes a week after Balfour Beatty Kilpatrick, the firm's M&E arm, confirmed up to 60 electricians would be made redunandant at the site in the lead up to Christmas, leading to on-site protests.