Balfour Beatty has been appointed preferred bidder to own and operate the £346m Gwynt y Môr offshore windfarm project, located off the north coast of Wales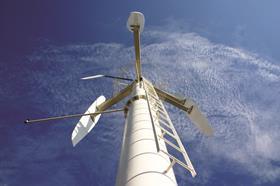 Balfour Beatty said it would invest 60% of the equity stake required for the £346m project upon financial close, which is expected during the first half of 2014.
Balfour Beatty, in a consortium with Equitix, will jointly own the 576 MW offshore high-voltage transmission assets and will be responsible for the asset's operation and maintenance as well as connecting the wind farm to the onshore electricity transmission system.
Balfour Beatty chief executive Andrew McNaughton, said: "Gwynt y Môr is a significant step in the development of our investment business in non-PPP infrastructure markets, as well as our wider strategy of developing our delivery capability in the offshore renewables industry.
"It firmly places Balfour Beatty in a leading position within the fast growing and potentially very large offshore transmission markets."