Adam Harding to be firm's regional director for South East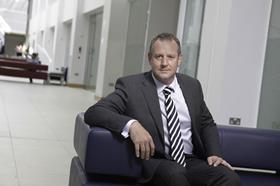 BAM Construction has appointed Adam Harding as regional director of the firm's South East business.
43-year-old Harding will officially take up the role on 1 October which spans 13 counties and includes projects for Network Rail.
Harding trained in construction management at the University of Westminster and began working for BAM as an engineer in the early 1990s. He has worked on BAM's Manor Road Building for the University of Oxford as well as the £107m offices for Network Rail at Milton Keynes.

Speaking about the appointment Harding said: "I have lived and worked in London and the South East all my life. I know the region and our people well, and I've seen us develop strong relationships with our clients and the consultants here."
Harding was previuosly construction director at the firm, and replaces Stuart Robinson who is retiring.