Middlesbrough scheme has £14.5m price tag
Bam has won a £14.5m scheme to build an art school in Middlesbrough.
The firm, whose parent yesterday announced increased first half losses including a £16m loss at its UK construction business, has moved onto site to begin work on the Northern School of Art (pictured) which will be home to 750 students.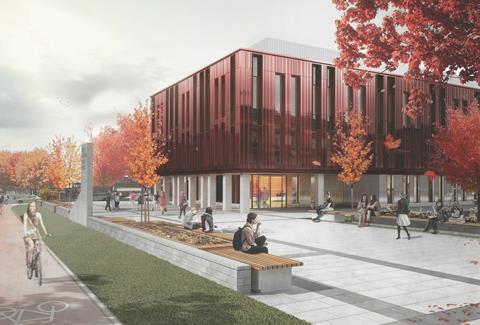 It is the region's only specialist provider of art and design education and is relocating from a 1960s building elsewhere in the North Yorkshire town that is no longer fit for purpose. The new site was previously used as a car park.
Bam, which earlier this week announced it had won a £25m scheme to build a new headquarters building for housing group Home 40 miles away up the A19 in Newcastle, won the scheme through the YORBuild framework.
Architect on the job is Seven Architecture.