Former SNC and Laing O'Rourke boss now in charge of UK and Ireland arm
The Dutch parent of Bam is rejigging its group structure as part of a plan to make its UK arm, which also includes the Bam Nuttall civils business, a top three contractor.
The move will see John Wilkinson, currently chief operating officer for Bam's civil engineering activities, become responsible for its UK and Ireland business.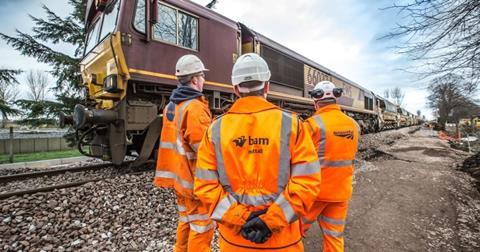 Bam boss James Wimpenny and Nuttall's interim managing director Ian Parrish will both report into Wilkinson, a former Laing O'Rourke infrastructure chief who joined from consultant SNC-Lavalin a year ago.
Royal Bam has previously said the UK and Ireland will be at the heart of a growth strategy in the coming years along with it work in the Netherlands.
Wilkinson and Netherlands boss Joost Nelis, currently COO for construction and property, will report to chief executive Ruud Joosten. The changes come into effect at the start of January.
Under its new strategy, Royal Bam has pulled out of the German market and is closing its loss-making Bam International arm.
In a trading update earlier this month, Royal Bam said revenue in the first nine months of the year was above pre-covid levels. Income during the period was up 11% to €5.3bn (£4.5bn) with adjusted earnings up to €223m (£189m) from €37.5m (£32m) in 2020.
The firm will publish its annual results next February.