Trading update says UK performing 'satisfactorily'
The Dutch parent of Bam has said that revenue in the first nine months of the year was above pre-covid levels.
In a trading update, Royal Bam said income during the period was up 11% to €5.3bn (£4.5bn) with adjusted earnings up to €223m (£189m) from €37.5m (£32m) in 2020.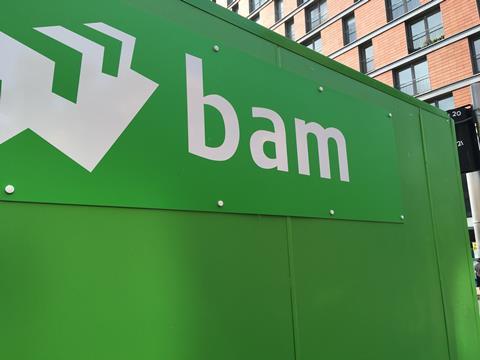 The firm said trading in the UK and Ireland was "satisfactory" with work driven, it added, by public stimulus programmes.
Royal Bam has pulled out of the loss-making German market and is closing its Bam International arm.
Last year's revenue was €6.8bn (£5.6bn) with adjusted earnings standing at €223m (£170m).
The firm will publish its annual results next February.