Building's sister company renews its deal for new orders data with the Office for National Statistics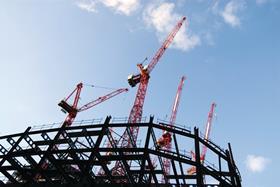 The Office for National Statistics has extended its contract with construction data company Barbour ABI, owned by Building's publisher UBM, for construction new order data until the end of 2017.
Barbour ABI will continue to compile construction new orders estimates on a quarterly basis for the Office for National Statistics (ONS).
It was originally awarded the contract in 2013 after a formal tender process and an analysis by the ONS on the quality of data available.
Barbour ABI is also the chosen provider of industry data and indicators for the UK Government's Construction and Infrastructure Pipelines, which outlines future construction and infrastructure projects where public funding is agreed
Simon Mahoney, group director at Barbour ABI said: "The on-going partnership between ourselves and the ONS is a significant one, given their statistics play a vital role in helping many businesses plan for the future.
"We're well equipped to provide a high level of service in researching and gathering data from within the construction industry and are delighted that the ONS want to continue with our service, after a successful two years working together."
Kate Davies, head of construction at the ONS, said: "ONS's ongoing partnership with Barbour ABI has enabled us to improve the quality and comparability of our new orders data, ensuring we continue to deliver high quality statistics, which allow our users to make the best possible decisions."