East London council's developer Be First has given firms until next month to register interest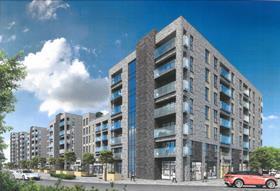 The race is on for a £1bn housing framework in east London.
Be First, Barking and Dagenham council's development company, is looking to contractors to a new framework that will deliver up to £1bn of residential developments.
The firm said the framework was an important step in helping achieve the borough's goal of building 50,000 new homes and creating 20,000 new jobs within the next 20 years.
The company has more than 44 projects in the pipeline and will use the £1bn framework to speed up the procurement process, to raise quality standards and reduce costs.
The framework will be divided into two lots, one covering projects worth up to £20m and another that covers jobs that exceed £10m.
Contractors have until 9 July to register their interest and can be awarded spots on both lots.
Preferred bidders are expected to be named by the end of October.
Though it is primarily for residential development, the framework will also be used to deliver supporting infrastructure such as schools, libraries or community centres. Other boroughs in London and the South East will also have access to it.
As part of the tender process, contractors will be expected to show how they will support growth and opportunities for local people and partner organisations.
The wide-range of jobs Be First is already working on include a 325-home development on the site of a former Ford carpark in Dagenham (pictured), a 20 home shared ownership project on the site of a former synagogue, the £50m redevelopment of Crown House and the £100m regeneration of Barking's Gascoigne East estate.