Housebuilder launches plan to return £400m of cash to shareholders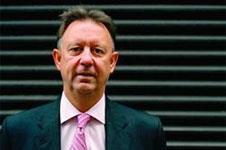 Housebuilder Barratt has launched a £400m cash return plan for shareholders after it reported a doubling of profit in full year results today.
The housebuilder, reporting results for the year to June 2014, said it now intends to return £400m in staged payments to shareholders between now and November 2017, in addition to normal dividend payments.
Including dividends, it said, it is set to pay an estimated £950m to shareholders over the period, funding the cash payouts through improved performance on the back of the strongly returning housing market.
Barratt reported pre tax profit of £391m, up 103% on the £192m in 2013, with revenue up 22% to £3.16bn. In response it increased its dividend for 2014 four-fold to 10.3p per share.
The improving results were achieved on sales of 14,838 homes, an increase on 2013 of just 8.6%, with the average sale price growing by 12.9%.
Barratt chief executive Mark Clare said recent months had seen a return to more normal seasonal trends in the housing market following the "exceptionally high" levels of activity seen in the immediate aftermath of the launch of Help to Buy in March last year.
Clare said: "This significant improvement in performance has been driven by the £3.8bn we have committed to land investment since mid-2009, together with the recovering market and improvements in design, quality and efficiency.
"Our disciplined approach will support a further significant increase in performance this year and we are now targeting a return on capital of at least 25% by FY17."
The first special cash payment to shareholders, of £100m, will be made in November next year, with further payments now planned at the same time in subsequent years to 2017.
Clare added that pressures on the supply chain and the recruitment of bricklayers had led to some production problems, but that overall Barratt had seen "low single digit" build cost inflation.