Housebuilder says home completions rose by 9% in the last six months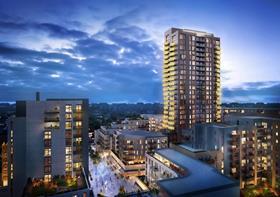 Housebuilder Barratt has reported a 9% rise in housing completions in the six months to 31 December 2015.
In a trading update, the housebuilder said it has completed 7,626 homes over the period, up 9.4% from 6,971 over the same period in the previous year.
The firm said the increase has kept it on course to deliver its target of 16,750 by the end of the financial year in June.
In the period, Barratt operated from an average of 386 active sites, but reported a fall in site openings, lauching 63 compared to 96 the previous year.
Barratt chief executive David Thomas said the firm has seen an "excellent first half performance", and said the firm has invested £559m in land and also invested in training and recruitment programmes to address the need for skilled labour.
He added: "Overall, market conditions are good and we remain confident in our outlook for the full year as we continue to execute our strategies."