Housebuilder's sales up 46.5% in the financial year to date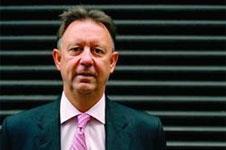 Barratt has said it is on course for "strong" financial results for the year to 30 June, in a trading update for the 18 week period from 1 January to 4 May.
Barratt said total forward sales in the financial year up to 4 May were up 46.5% on the prior year to £1.9bn, up from £1.3bn the previous year, equating to 9,382 plots, up from 7,155 plots.
The housebuilder said it had "continued to trade well" over the period, with "strong results seen across all key performance indicators".
The firm added: "Increased buyer confidence and the availability of attractive mortgage finance continue to support strong consumer demand for our homes."
It is on course to complete 14,250 units in this financial year.
Mark Clare, Barratt group chief executive, said: "The improvements in our operational performance have been embedded in the business and will continue to serve us well in a stronger market.
"Our focus is now on FY15, and by June we expect to have secured more than 25% of our FY15 private sales, with planning now in place for 98% of total FY15 completions.
"Our disciplined approach to land buying will enable us to maintain an owned landbank of around 3.5 years and will support a significant increase in profitability and return on capital employed."