Housebuilder says labour shortage has driven up build costs despite rise in skilled subcontractors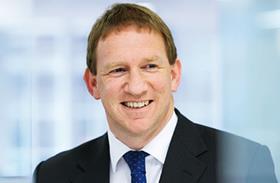 Housebuilder Barratt is expecting build costs to rise by up to 4% in 2016 due to the ongoing skills shortage.
In its half-year results, the firm said increases in labour costs have driven a rise in overall build cost inflation despite an increased supply of skilled subcontractors.
It came as Barratt again posted strong results, reporting a 40% rise in pre-tax profit to £295m for the six months to December 2015, up from £210m the previous year.
Revenue was up 19% to £1.9bn, up from £1.6bn.
Total completions including JVs was up 9% to 7,626 from 6,971 in the last six months of 2014.
Commenting on the results, Barratt chief executive David Thomas (pictured) said: "In line with our strategy, we have stepped up the number of completions in the first half and we did this in a disciplined way, both financially and operationally, without compromising on the quality of the homes we're building."
He added: "The market remains strong as a result of improved mortgage availability and government support for first time buyers and we will continue to grow in a way that delivers for the needs of homebuyers and shareholders alike."