Housebuilder said work to improve margins behind increase
Barratt said it expects to report a 9% increase in pre-tax profit when it announces its financial results for the year to the end of June 2019.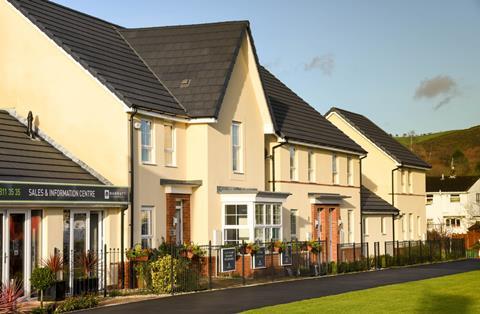 The housebuilder said pre-tax profit would be in the region of £910m, while operating margin had risen to 18.9%, up 1.2 percentage points, with underlying margin improvement of around 70 basis points, driven mainly by margin initiatives.
Improvements to margins were driven through sites being purchased at higher gross margins and new products feeding through, the group said, plus the sale of a legacy commercial asset and the reversal of inventory impairment provisions, resulting in a further 50 basis points of operating margin.
Barratt said it had delivered the highest number of homes for 11 years, completing 17,856, including joint ventures, up 1.5%, while wholly-owned completions rose 2.6% to 17,111 homes.
The firm said its new housetype ranges were suitable for modern methods of construction, which would be used in 20% of its homes by next year and had recently acquired Oregon Timber Frame Limited, one of its key suppliers of timber frames.
The job of exiting work in London was continuing, with just 18 wholly-owned homes in the capital waiting to legally complete. Two remaining joint ventures in London were also nearing completion.
Build cost inflation was expected to run at current levels of 3% to 4% for the next year, while net cash at the end of the year stood at £765m, down 3%.
And as at the end of June Barratt said it had around a 3.9-year supply of owned and consented land and a further 0.8 years of controlled land, giving a total of 4.7 years supply.
Barratt will announce its annual results for the year to 30 June 2019 on 4 September 2019.