Housebuilder working with Swindon council on 3,000 homes deal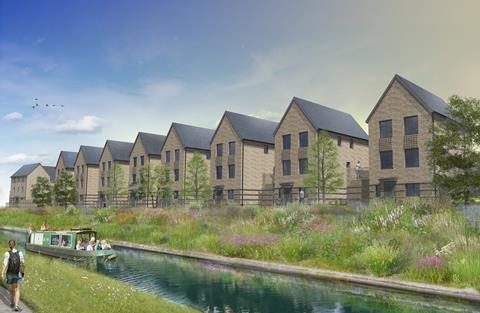 Planning has been granted to the first phase of a 3,000-homes scheme to be built jointly by Barratt Developments and a housebuilding company created by Swindon borough council.
The council gave the green light to the first tranche of 208 homes to be built by the partnership at Wichelstowe, just outside the Wiltshire town.
Of these homes, 11% will be affordable, while of the overall 3,000 units due to be built on the 250ha site a maximum of 15% will be affordable.
Work will start within weeks on building one, two, three and four-bedroom houses on the site next to the Wilts & Berks Canal.
The overall scheme will be built over the next 20 years and will include two primary schools, a seconmdary school and open space.