Brendan Bechtel to head the family firm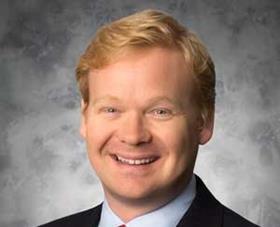 Bechtel has named 35-year old Brendan Bechtel as its new chief executive.
Brendan Bechtel (pictured), currently president and chief operating officer, will become the fifth generation family member to lead the $37.2bn (£25.8bn) US-based behemoth.
Current chief executive Bill Dudley will become vice-chairman, while Jack Futcher will become president of the company's Oil, Gas & Chemicals (OG&C) business, as well as president and chief operating officer of Bechtel Group.
The changes to the leadership structure of the group will take place on 1 September.
Brendan Bechtel said: "I look forward to continuing the family's legacy started by my great-great-grandfather in 1898, and most importantly, working with our strong team of committed and capable leaders to guide Bechtel into the future."
Bechtel chairman and Brendan Bechtel's father Riley Bechtel said: "This is a natural evolution in our company and the result of diligent succession planning and execution. Today, I am both a proud father and confident chairman with Brendan coming in as CEO."
Dudley was the first non-family member to be made chief executive of the group since its founding 118 years ago. He was appointed in 2014 after serving as Bechtel's president and chief operating officer in 2008. He originally joined the firm in 1981.
Riley Bechtel added: "Bill has been a dynamic leader for our company as CEO and previously as president & COO, where he was pivotal to Bechtel achieving a decade of extraordinary growth.
"I look forward to his continued contributions to the company as vice-chairman. Further, Jack and Brendan are the right team to provide strong leadership in support of the very capable team they have developed as we approach a period of volatility in our markets."