Decision follows concerns raised by Mace in bidding process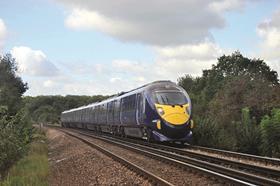 Bechtel is being lined up for the £170m phase two delivery partner contract for HS2 after CH2M dramatically pulled out of the bidding.
CH2M's chairman and CEO Jacqueline Hinman told HS2 Ltd chair David Higgins earlier today that it was shelving its interest in the contract, known as the Phase 2b Development Partner Contract.
It comes after beaten bidder Mace queried the award, raising concerns that its bid was compromised because of the recent decision by HS2 Ltd, which is responsible for building the network, to appoint CH2M European managing director Mark Thurston as its new chief executive.
Thurston joined earlier this month and replaces interim Roy Hill, who was himself seconded to the client from CH2M and will return to the engineer next week.
A CH2M spokesperson said: "CH2M today provided formal notice to HS2 Ltd that we are withdrawing our interest in the HS2 Phase 2b contract.
"CH2M has demonstrated all appropriate measures taken throughout to ensure the integrity of the procurement process. Notwithstanding these efforts, we have taken the decision to alleviate any further delays to this critical national infrastructure project which could ultimately lead to increasing costs to UK taxpayers, as well as to our firm."
A HS2 spokesperson said: "CH2M have decided to withdraw from the Phase Two Development Partner bid process, a decision which we welcome."
It is understood that HS2 will now open discussions with Bechtel – the second-placed bidder.
Mace, which bid in joint venture with Turner & Townsend, is still due to have a scheduled meeting with HS2 on Friday morning to discuss CH2M's original award.
A Mace spokesperson said: "Let's be clear, our concerns have always been about HS2's procurement process and not CH2M. The investigation regarding our concerns about conflict of interest has clearly raised some serious questions about the process."
Mace has hired £650 an hour QC Michael Bowsher in its battle with HS2. Bowsher, who is believed to be being paid close to £700 an hour, was brought in just days after CH2M was named preferred bidder last month.