Housbuilder reports increase in average sale price to £195,800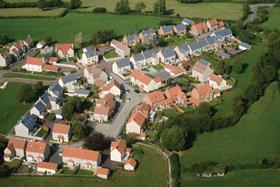 Housebuilder Bellway has seen a 6% increase in its rate of reservations over the autumn period.
In a statement to the city the firm said it had achieve an average of 100 reservations a week, after accounting for cancellations, in the period between 1 August and 30 November, an increase of 6% on the rate over the same period in the previous year.
It said customers ability to access mortgages at higher loan to value ratios had improved slightly as a result of the government's NewBuy scheme. The firm said NewBuy mortgages accounted for 10% of reservations taken in the period.
It also reported a 4% increase in the average sale price bringing it to £195,800.