Firm's full year results out in October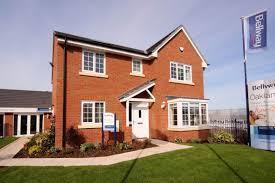 Bellway will post a record revenue of £2.6bn when it publishes its full year results this autumn.
The firm said income in the year to 31 July had grown 16% with the housebuilder breaking the 10,000 completions figure for the first time – having finished 10,307 homes during the period.
Chief executive Jason Honeyman said operating margins would be around 22%, down slightly from last year's 22.3%.
It said the average selling price during the period was up 9% to a new high of £284,900 but the firm said it expected more modest growth in the average selling price for the year ahead.
Honeyman added: "Trading has been robust and notwithstanding wider political and economic uncertainty in the UK, Bellway has both the financial and operational strength to respond opportunistically to future changes in market conditions."
The firm will unveil its full year results on 16 October.