Three PFI contracts were blamed for Carillion's initial profit warning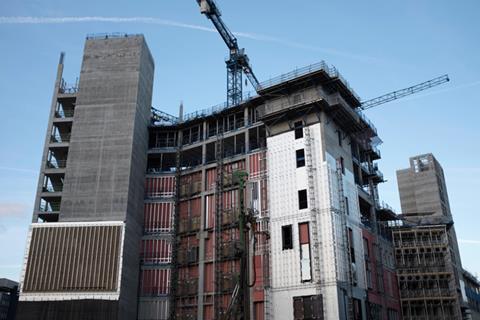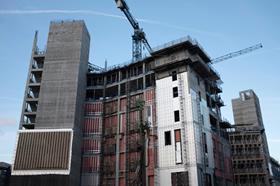 The Public Accounts Committee has raised doubts about the merit of private finance contracts in the wake of a report from the National Audit Office.
Meg Hillier, chair of the Public Accounts Committee, questioned the advisability of the initiatives, which have been in the headlines since Carillion's collapse on Monday.
Three PFI projects were cited as problem contracts in the failed contractor's first profit warning last July, contributing to a provision of £845m – of which £375m related mainly to the three UK projects.
These were later identified as the £550m Aberdeen Western Peripheral Route, the £335m Royal Liverpool Hospital (pictured) and the £430m Midland Metropolitan Hospital.
The National Audit Office's report into PFI and its successor PF2 was prepared before news of Carillion's liquidation broke.
Hillier said: "After 25 years of PFI, there is still little evidence that it delivers enough benefit to offset the additional costs of borrowing money privately. Many local bodies are now shackled to inflexible PFI contracts that are exorbitantly expensive to change.
"I am concerned that Treasury has re-launched PFI under new branding, without doing anything about most of its underlying problems. We need more investment in our schools and hospitals but if we get the contracts wrong, taxpayers pay the price.
"Decisions that have an impact on taxpayer funded public services for decades need to be thought through. There are lessons to be learnt and these need to be considered in the context of 20 years not just expediency today."
The report looked into the rationale, costs and benefits of PFI, the use and impact of PFI, the ability to make savings from operational contracts and the introduction of PF2.
It revealed that while the government's use of the PFI and PF2 models had slowed significantly, reducing from, on average, to 55 deals each year in the five years to 2007-08 to only one in 2016-17, departments still had significant outstanding PFI commitments.
Seven of 11 departments surveyed said the main reason for their reduced use of private finance in recent years was "concerns about cost efficiency and value for money".