Housebuilder's chairman was 72
Berkeley Group chairman Tony Pidgley has died. He was 72.
The FTSE 100 housebuilder announced the news in a statement to the City this afternoon.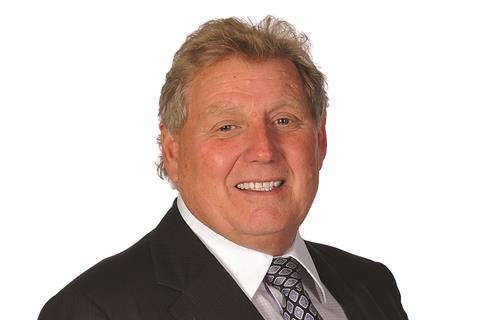 It said: "It is with the greatest sadness that the Company announces the sudden death of its founder and Chairman, Tony Pidgley CBE. Our deepest sympathies go out to his wife, Sarah, and his children."
The firm's chief executive Rob Perrins said: "Tony was a brilliant man who I have been fortunate to work closely with for 20 years. He started Berkeley by building one house and his vision grew into a FTSE 100 company. He knew he would never retire so he ensured that his culture was embedded in the Company for when this sad day came.
"Berkeley and I owe Tony a huge debt. With my team I will ensure this debt is honoured by continuing to position Berkeley as the leading place-maker and ensuring it continues to be a company of which he would be proud."
Paying tribute, housing secretary Robert Jenrick said: "Sorry to hear of the death of Tony Pidgley. He was a colossus of the property world. A brilliant, self-made man, who built one house and turned the business into a FTSE100 company."
And one of Jenrick's predecessors, Sajid Javid, who was housing secretary at the time of the Grenfell Tower fire three years ago, added: "A self-made man that cared deeply for others. Will never forget he was the first housing chief to call me after the Grenfell tragedy. He helped victims and insisted on no publicity."
Homes England chairman Simon Dudley said: "He never forgot where he came from or his ability to be a force for change and good. Tony was also a generous man. Tony will be greatly missed by us all. His wisdom about the housing market will never be forgotten."
Pidgley (pictured) left school at 15 and went on to found his own haulage and plant-hire company. He sold the business at the age of 19 to Crest Homes and became a director where he learned the housebuilding industry.
From there Pidgley left to found Berkeley in 1976, growing the business to become one of the country's largest housebuilders. He made his reputation as a shrewd timer of the property cycle, notably steering the company through the global financial crisis relatively unscathed. He took advantage of that downturn to load the company with cheap land that went on to fuel outsize profits for shareholders over the following decade.
Interim chairman Glyn Barker said Pidgley created a "unique company" and added: "Under Rob [Perrins'] leadership, Tony's values of ambition and quality will ensure the business continues to flourish. Tony's values of ambition and quality will ensure the business continues to flourish.