Housebuilder sees revenue break the £1bn mark in full-year results as Tony Pidgley fires warning over government policies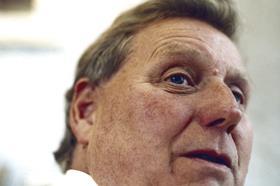 Profits at Berkeley Group rose by 58% with revenues up by more than 40%, according to full year results posted today.
The housebuilder and developer said that profits increased to £214.8m for the 12 months to 30 April, with revenues up 40.2% to £1.04bn. The increase in profits saw the firm's operating margin rise to 18.8%.
Profits rose after a huge increase in the number of homes sold by the housebuilder, up from 2,544 in 2011 to 3,565 in 2012. The firm said the increase resulted from opening more sites, with visitor numbers remaining "stable" on development sites, and a large proportion of the firm's London homes being sold to international investors.
Berkeley spent £311m on land in the year, buying sites for 2,444 plots with purchases in central London, primarily along the Thames corridor, as well as further afield.
Berkeley Group chairman Tony Pidgley said the results came against "a backdrop of a challenging economic outlook" and warned that despite the Group's strong performance investment decisions were still "finely balanced".
He said housing was "uniquely placed to deliver growth" but said it was a "political imperative" for government to create the conditions "in which businesses can stimulate growth".
"Growth requires a stable political and economic environment with well-considered policies that welcome inward investment and give businesses the confidence to invest and grow; it is essential that London's competitiveness on a world stage is preserved," he said.
"Unnecessary bureaucracy, over-zealous regulation and taxation policy, and a negative rhetoric that undermines confidence, create barriers to the delivery of new housing which will pose an unwelcome drag on growth."
Pidgley highlighted a number of key policy changes, such as the removal of the South East plan, the introduction of the National planning Policy Framework, and changes to developer contributions, such as the Mayor of London's infrastructure levy.
He said that while he supported the "joint objective of these initiatives to increase local engagement and supply" their implementation had "created numerous practical issues that have yet to be resolved".
"These include the role that localism plays in development on a large scale and how to ensure that the delivery of new housing is commercially viable in an environment where planning authorities and government place ever increasing financial burdens on developers," he said.
Pidgley added that already there were "indications across the wider industry that the recent upturn in construction levels is beginning to stagnate".