Firm says London being hit by EU uncertainty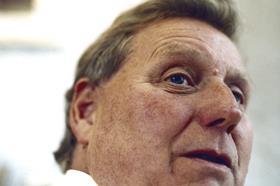 Berkeley has sounded a Brexit alarm bell after warning the outcome of last year's referendum is hampering business in London.
The firm headed by Tony Pidgley (pictured) said the UK's decision to leave the EU was hitting sales and confidence in the capital.
In a trading update, the housebuilder said: "The London market continues to be adversely impacted by both uncertainty around the terms and implications of Brexit."
It said the changes in stamp duty, which came into force last year and which has seen an extra three per cent added to the stamp duty bills of those buying a second property, were also hitting London. Homes costing £1.5m or more now have stamp duty rates of 15% meaning buyers of a £1.5m home now have to fork out £225,000 in stamp duty – a rise of £45,000.
The firm, which is building the 50-storey One Blackfriars development where prices start at £1.15m for a one-bed studio with two-bed apartments going for £2.3m, said it was trading in line with expectations in the first four months of its new financial year and said it will pay a £70.4m dividend to shareholders next week.
It said profits for the current financial year were "anticipated to be at least as strong as 2016/17". In its last set of results the firm posted a 50% hike in pre-tax profit to £812m on turnover up a third to £2.7bn.