Prompt Payment Code changes mean signatories will soon have to play small businesses within 30 days
An overhaul of the Prompt Payment Code to crack down on delayed invoices owed to small businesses has been announced by the government.
Under new reforms, companies that have signed up to the code will be obliged to pay small businesses within 30 days – half the time outlined in the current code.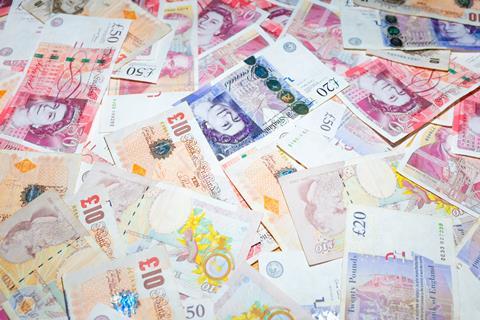 The new requirement for signatories to pay 95% of invoices from small businesses, those with less than 50 employees, within 30 days will be effective from 1 July. The target for larger businesses will remain 95% of invoices within 60 days.
The changes coming into effect immediately include the requirement that businesses owners, finance directors or chief executives take personal responsibility by signing the code, acknowledgement that suppliers can charge interest on late invoices under the code and that breaches will be investigated based on third-party information.
The other change taking place immediately is the introduction of a new logo for signatories to use in external communications to show their commitment to the code, making it more damaging to a company's reputation to breach it.
Despite almost 3,000 companies signing the code, poor payment practices are still rife, with many payments delayed well beyond the current 60-day target required for 95% of invoices.
> Payment times: How long do the top 50 contractors take to pay up?
Hannah Vickers, chief executive of the Association for Consultancy and Engineering, welcomed the decision.
She said: "While we will, of course, need to wait to see how effective these changes are in practice, it represents the right shift in tone on a crucial issue for SMEs.
"To put it bluntly, they cannot be expected to help society bounce back from the pandemic if they are spending most of their time chasing payments owed to them."
Currently, £23.4bn worth of late invoices are owed to firms across the UK, impacting on businesses' cash flow and ultimate survival.
The move comes as the government seeks to strengthen the powers of the Small Business Commissioner (SBC) to ensure larger companies pay their smaller partners on time.
New powers proposed in a recently closed consultation include legally binding payment orders, launching investigations and levying fines.
The government will publish consultation responses and take forward proposed reforms in due course.