Turner & Townsend, Arcadis and Mace among winners
Turner & Townsend, Arcadis and Mace are among the firms to have won spots on another Transport for London framework, this time to provide commercial services on a series of planned mega-projects.
Others appointed to the four-year deal include Gleeds, Aecom, Currie and Brown and CPC.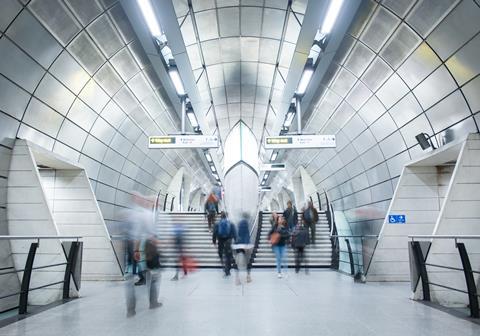 The framework has been set up to provide commercial services on "multi-billion-pound mega-projects" and has been split into four lots.
Mace and Mott MacDonald have both claimed spots on all four, while Arcadis and Faithful + Gould have each earned places on three.
> Consultants land roles on £72m airports framework
> Former New York transport boss lands top job at TfL
Lot one, which is for estimating and cost intelligence, will run until July 2022 and can be extended into 2023.
Lot two, which is for quantity surveying, lot three for procurement and lot four for claims analysis will all run until May 2023 and can be extended for an extra year.
In total, TfL said 100 tenders were received for the framework.
Last week, TfL appointed a host of firms to a £500m consultancy framework.
Aecom, Arcadis, Mace and Turner & Townsend were also among the firms to land places on that deal.
TfL professional services frameworks 2 — Commercial service
Lot
Value
Firms
1: Estimating and cost intelligence
Up to £20m

Aecom
Arcadis
Currie and Brown
Faithful + Gould
Mott MacDonald
Mace

2: Quantity surveying
Up to £50m

Aecom
Arcadis
Costain
Faithful + Gould
Gleeds
Mace
Mott MacDonald
Turner & Townsend

3: Procurement
Up to £30m

Arcadis
Faithful + Gould
Gleeds
Mace
Mott MacDonald
Turner & Townsend

4: Claims analysis and management
Up to £30m

CPC Project Services
Currie and Brown
Gleeds
Mace
Mott MacDonald
Turner & Townsend