Steel specialist reports pre-tax profit of £252,000 in the first half of 2013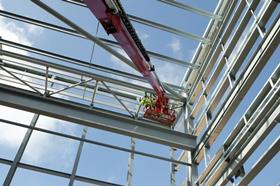 Steel specialist Billington Holdings has moved back into the black in the first half of 2013 despite a 15% fall in revenue.
In a statement to the City, the firm reported a pre-tax profit of £252,000 in the six months to 30 June 2013, up from a pre-tax loss of £200,000 over the same period of 2012. Its loss for the complete 2012 year was £455,000.
The firm reported revenue of £17m in the first half of 2013, down from £20m over the same period last year.
However, the pre-tax profit was dented by £88,000 of redundancy costs, although this was much smaller than the £251,000 of redundancy costs the firm incurred in the first half of 2012.
Steve Fareham, chief executive of Billington, said it was a "combination of the restructuring action that we completed in 2012, success in securing work in new sectors and early, albeit tentative, signs of market recovery" that had returned the group to profit.
He added: "I am pleased to report a set of results that exceed original market expectations from the start of this financial year and demonstrate the progress that Billington has made in recent years.
"Prospects for the sectors in which we operate are beginning to show slight improvement and, although we remain cautious, we look forward to exploiting the opportunities our markets present in the second half of the year and beyond."
But writing in the accounts Fareham warned the recovery remained "fragile and challenging".
Fareham also said the firm's pipeline was the best it had been for four years. But he would not rule out further redundancies and restructuring because the recovery of Billington's steel stairs business was lagging behind the rest of the business.
He said the introduction of compulsory CE marking for steel from summer 2014 would help stabilise the sector and work in Billington's favour as one of the first firms to adopt the quality mark.