Steel firm says number will be down on expectations
Steelwork firm Billington has warned that profit will be hit this year after delays caused by materials and labour shortages have meant jobs have not finished on time.
In a trading update, the firm said work to finish certain jobs will not complete this year "thus impacting the profitability, and to a lesser extent revenue, in the current financial year".
Consensus for the year was revenue of £85.5m and pre-tax profit of £2.2m.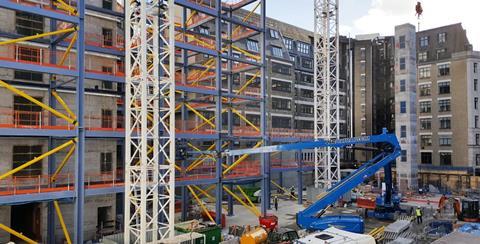 It said profit on these delayed jobs will now be booked next year.
But despite the blow, chief executive Mark Smith said: "Tendering opportunities remain buoyant and of a good quality, together with a good orderbook provides an increased degree of confidence for 2022 and beyond."
The firm has previously said it was seeing more and more orders for retail distribution warehouses, data centres, gigafactories and food processing developments cropping up.
Last year, the pandemic meant the firm's profit was cut 71% to £1.7m on turnover down 37% to £66m.