Liz Truss faces call for action to retrofit homes in addition to borrowing in order to freeze energy bills
The UK Green Building Council has warned Liz Truss that the energy price crisis cannot be fixed permanently without measures to improve energy efficiency of homes and other buildings.
The membership body, reacting to the new prime minister's £150bn plan to freeze energy bills, said the prime minister was right to announce immediate relief, but measures must also be implemented to cut "wasteful energy use from our leaky homes and buildings".
Simon McWhirter, the group's director of communications, policy and places, said: "Subsidising gas is not sustainable long term when over a quarter of heat is wasted out of our badly insulated housing and building stock.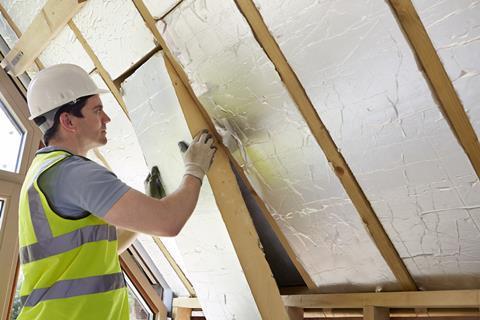 "We're left with a huge policy gap. If global prices are still high when the immediate support ends, we'll still be in exactly the same place paying for gas heating that leaks out of every uninsulated roof and wall."
The call was echoed by Gavin Smart, chief executive of the Chartered Institute of Housing. He said: "As well as the measures announced, we very much hope to see further commitments from government to support home energy efficiency measures – reducing demand would help to reduce both household bills and our dependency on gas.
"Given the temporary suspension of green levies it will be important to ensure that funding for schemes such as the Energy Company Obligation is not reduced. We cannot afford to restrict the delivery of energy efficiency measures at a time when they are more critical than ever."
Smart was one of 22 senior social housing figures to write an open letter to Truss earlier this week calling for measures to help with the cost of living including "additional funding for energy efficiency measures in homes".
Simon Allford, president of the Royal Institute of British Architects said: "While some form of immediate relief is clearly vital, Truss must also prioritise long-term energy efficiency improvements."
Truss unveiled plans to borrow vast sums of money in order to cap annual household energy bills at £2,500 for the next two years.
The new prime minister's plans are expected to cost up to £150bn, more than double the cost of the £70bn furlough scheme and will save households more than £1,000 a year on their energy bill.
After this period, targeted support will be provided to vulnerable sectors which will be identified in a review due to be carried out within the next three months by business secretary Jacob Rees Mogg.