Blacklisted worker Dave Smith tells Scottish Affairs Select Committee to look into post 2009 period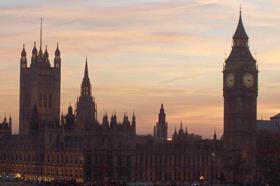 There is reason to believe that blacklisting in the construction industry is continuing, a committee of MPs was told yesterday.
Dave Smith of the Blacklist Support Group, which represents some of the 3,200 people on a blacklist used by major construction firms up until its exposure in 2009, told the Scottish Affairs Committee that there was "anecdotal evidence" that the practice had not ceased.
He also tied it to the recent BESNA dispute, which saw electricians taking industrial action in protest at proposed new terms and conditions.
"There are…electricians involved in a very big dispute recently who have been told to their faces that they will never work on a construction site in the UK again," he said.
Smith, who pointed to the involvement of Carillion in his own case of blacklisting and Scottish-founded firms Balfour Beatty and Sir Robert McAlpine in other examples of blacklisting up until 2009, said the practice was particularly connected with union membership, left-of-centre political views and the raising of health and safety issues on site.
He admitted he could not prove blacklisting is continuing but urged the committee to look into the matter, adding: "Have I got anecdotal evidence that health and safety reps and union reps continue to be dismissed? Yes I have."
He also told the committee that his group will ask the Independent Police Complaints Commission (IPCC) to investigate allegations that the police were involved in covertly supplying information to an industry blacklist operated by the now defunct Consulting Association.
Head of investigations at the Information Commissioners Office, David Clancy, previously told an employment tribunal hearing Mr Smith's claim against Carillion in January that some of the information in the files held by the Consulting Association could only have come from the police or the security services.
MPs Michael Meacher and John McDonnell have previously called for a public inquiry into the issue while the Blacklist Support Group is preparing a High Court claim against several of the construction firms involved.
A spokesman for Carillion said yesterday that allegations of blacklisting "are believed to concern matters that took place many years ago and relate to businesses acquired by Carillion," adding that the firm did not condone or engage in the practice.