Turnover tops £1bn mark for first time
Materials firm Breedon said pent-up demand helped the firm turn in a record set of results last year.
Revenue was up one third to top the £1bn mark for the first time coming in at £1.2bn while pre-tax profit was up from £48m in 2020 to a record £114m – which itself was a 21% rise on the figure it posted in 2019.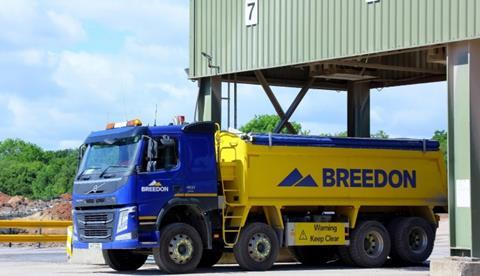 Chief executive Rob Wood said: "We navigated the second year of the pandemic successfully [and] supplied our customers with more materials than at any point in our history."
The firm spent £6.1m on acquisitions last year, having shelled out £170m buying up close to 100 sites from Cemex the year before.