But firm's sporting arm which centres on Leeds Rhinos rugby league club sank further into red
West Yorkshire contractor and developer Caddick said profit and turnover weathered the pandemic last year – but the group's sporting arm which comprises Leeds Rhinos rugby league club stayed firmly in the red.
The firm said group revenue was up 29% to £384m with pre-tax profit rising nearly 10% to £17.1m in the year to August 2021.
Its biggest business is its property development arm which includes build-to-rent specialist Moda Living with this part of the group accounting for £228m of turnover, a rise of 37%. Pre-tax profit fell by just over £360,000 to £14.7m.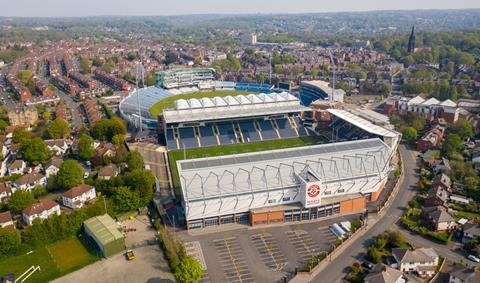 But profit at its construction arm nearly doubled to £4.2m on turnover up 19% to £147m. It added that turnover from construction is expected to be around £212m in the year to August 2022.
Caddick also has a professional sporting activities operation which is focused on Leeds Rhinos rugby league club which Caddick founder Paul Caddick bought 25 years ago.
Accounts for this business showed turnover stuck at around £8.5m with pre-tax losses rising from £1.6m to £2.2m. The firm said the absence of fans from its Headingley ground, because of covid-19 restrictions, had hit its finances hard. "Even with the easing of restrictions there continued to be a muted return of spectators to the end of the season," it added.
It said that it expected a new stand overlooking both the rugby ground and neighbouring cricket ground to generate additional income through matchday receipts and corporate events.
Caddick Group, which employed 445 people during the period, down from 510 the year before, said it claimed £429,000 in furlough cash from the government's Coronavirus Job Retention Scheme, down from £1.7m the year before.