Framework targets 26,500 new homes and 16,000 new jobs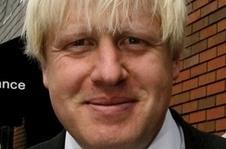 London mayor Boris Johnson has published a revised planning document for a swathe of east London that raises anticipated housing levels but lowers job targets.
The 20-year London Riverside Opportunity Area Planning Framework (OAPF) anticipates the delivery of 26,500 new homes and 16,000 new jobs across a footprint that stretches from east Beckton in the borough of Newham, through Barking and Dagenham, to Rainham marshes in Havering.

The framework will be incorporated into the London Plan 2015 and updates figures in the London Plan 2011, which earmarked 25,000 new homes and 17,500 new jobs over the 20 years to 2032.

According to the new draft document, two sites previously earmarked for employment use – Dagenham Stamping and Tooling Site and River Road South - are now under consideration for housing.
A key part of the plan's housing delivery target is the Barking Riverside development that alone is expected to deliver more than 10,000 new homes following the extension of London Overground's Gospel Oak to Barking line, provisionally awarded an £55m in loan finance in Chancellor George Osborne's Autumn Statement.
The London Riverside OAPF describes the Gospel Oak line's extension to Barking Riverside as "essential" for unlocking the area's housing potential, but also envisages the line's potential further extension across the Thames to Thamesmead.
Also included in the framework is the development of a new railway station at Beam Park; improvements to the A13 and two new River Thames crossings.

Deputy mayor for planning Sir Edward Lister, said much of the land earmarked for development in the draft London Riverside plan was already in mayoral ownership.

"The capital is now home to a record number of people and we are working tirelessly to ensure we have the homes, jobs and transport infrastructure to support the city's unprecedented growth," he said.
"London Riverside can deliver genuinely affordable high quality housing for Londoners in a fantastic Thameside setting."
The London Riverside OAPF is open to consultation until March 24. It can be read in segments here.