Boris Johnson is poised to unveil a funding package to decontaminate London's hardest-to-deliver brownfield sites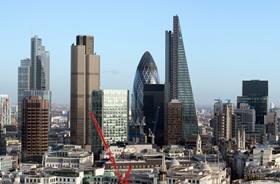 According to a report in the Financial Times, the London mayor told a meeting this week that he will announce proposals on Friday to subsidise clean-up efforts in parts of the capital that have been earmarked for large-scale housing development.
City Hall will pay for work to remediate sites at some of the 33 Opportunity Area sites earmarked as housing growth hubs in the London Plan, the mayor's blueprint for the capital, the paper said.
These include Croydon, the Nine Elms area around Battersea power station, the Royal Docks in east London and the Lower Lea Valley around the Olympic stadium.
In return for the clean-up cost funding, Johnson will require a commitment from developers to deliver a guaranteed level of housing.
"There is a massive problem with property prices and availability of property in London," the paper quoted the mayor as saying.
"What we're going to say to developers is that we're going to decontaminate these sites, but you have got to commit to build 10,000 homes."
Johnson said he believed London's brownfield sites are capable of supplying 400,000 new homes.
The mayor is under pressure to deliver an increase in housing numbers following the recent publication of government figures showing a seven per cent drop in the number of homes completed in London last year to 16,800, less than half the 42,000 target outlined in the London Plan.
Johnson also used yesterday's event to defend the wave of tall buildings, which have been controversially granted consent in the capital.
Arguing that Sir Christopher Wren would have used glass and steel if he had had access to the materials, he said: "There's a place for tall buildings where there are good transport links. In some locations it would be crazy not to satisfy the need for housing by building tall."