Growing order intake at rail arm driven by UK contract
Bouygues' construction and services businesses saw strong sales in the first half of the year, driven by UK rail activity.
Revenue at the French giant's construction and services businesses was up to €13.7bn (£11.5bn) from €12.8bn (£10.7bn) in the six months to 30 June, mainly driven by Colas, its railways arm.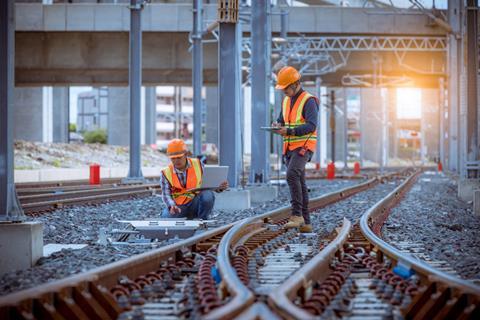 Colas saw a 27% year-on-year rise in its order intake over the period, booking a five-year extension on a contract to modernise the UK's railway infrastructure.
At the end of June, the firm's construction arm had a backlog of work worth €20.5bn (£17.2bn), marginally less than the €21bn (£17.6) reported at the same point last year.
Building and civils in in Europe, outside France, took in €1.2bn (£1bn) – up 5%. The firm has a range of building projects currently operating in the UK, including the C1 section of HS2, Hinkley Point C and projects for Cardiff and Essex universities.
Overall revenue at the Bouygues Group, which includes a telecoms business, was €18.5bn (£15.5bn), up 6% from €17.4bn (£14.6bn) over the same period in 2021.
Pre-tax profit also increased slightly from €471m (£394.8) to €492m (£412m).
In the rest of the year, the firm expects to further increase its sales and profit against 2021.
Bouygues is set to acquire multi-technical services firm Equans from Engie in a €7.1bn (£6bn) deal. The sale was cleared by the European Commission last month and will go through later this year if approved by the UK's Competition and Markets Authority.
>> Also read: Competition watchdog eyes probe into £300m HS2 bid race