Firm reports increase in return on capital employed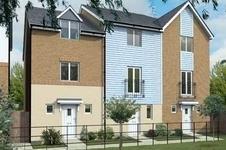 Housebuilder Bovis Homes Group is on course to deliver its targets for competitions this year, it has reported.
In a statement to the City, the firm said it expected to legally complete sales on around 2,350 homes in 2012, based on the level of reservations it had in the months to 9 November.
The firm also reported an increased rate of return on capital employed (ROCE) in 2012 over that achieved in 2011. The firm said it expected 2012 to show a increase in ROCE to 7.5% from 5% in 2011.
It added that it expected ROCE to increase further in 2013.
Bovis also reported an average selling price of £190,000 in 2012, up from £180,000 in 2011.
The firm said its operating margin was expected to be 13%, up from 10% in 2011.