Housing and planning minister sets up group to help speed up process for councils making local plans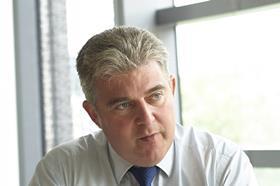 Housing and planning minister Brandon Lewis has launched a new group of experts to help councils speed up the process of making local plans.
The eight-strong panel, which includes the planning director of developer British Land, and former British Property Federation chief executive Liz Peace, will consider how the process can be simplified with the aim of reducing the amount of time it takes for local authorities to get local plans in place.
The panel members are Chair John Rhodes of planning consultants Quod, Adrian Penfold from developers British Land, Richard Harwood QC from legal firm 39 Essex Chambers, councillor Toby Elliott from Swindon Borough Council, retired senior planning inspector Keith Holland, former British Property Federation CEO Liz Peace, MP John Howell, and the local authority plans manager for Chelmsford City Council, Derek Stebbing.
It follows the government's announcement in its productivity plan in July that it will look to streamline the length and process of drawing up local plans, which set out planning policies in local authority areas and which will be used when deciding planning applications.
It is hoped the group's work will help give communities greater certainty regarding plans for new homes and infrastructure in their area, while speeding up the planning process in order that developers can get on site sooner.
The remit of the group will cover any part of the plan-making process they feel is relevant. The group is due to report back early next year.
Lewis (pictured) said: "Our planning reforms have caught the imagination of communities across the country, allowing them to bring forward developments that are a real benefit to local people.
"However, while many have seized this opportunity, it's fair to say the process of getting Local Plans in place can sometimes be lengthy and complicated.
"That's why we've brought together this panel of experts to help look at ways to streamline the process. Their first-class advice will help councils push on and deliver the homes and infrastructure that their communities need."
Councils have until early 2017 to produce local plans. If they haven't produced one by then, the government has said it will intervene and draw them up itself.