Tough conditions in emerging markets impact on engineering giant's first quarter trading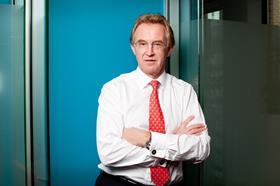 Tough conditions in emerging markets, particularly Brazil, have hit Arcadis' profit, the consultant has warned.
In a trading update Arcadis said the deep recession in Brazil had contributed to a 9% reduction in the group's profit for the first quarter of 2016. Earnings before interest, taxes, and amortization (EBITA) dropped to €46.6m (£36.7m) for the first three months of this year, down from €51.3m (£40.4m) in 2015.
Arcadis also provided an update on an internal assessment of its Brazilian arm – Arcadis Logos – into allegations of corruption on a large water management project on which Arcadis Logos has a role.
The assesment found "no indications of knowledge of, or involvement of Arcadis Logos in the wrongdoing by the construction companies alleged by the Federal authorities", Arcadis said.
The assessment began in December after a request for information by the Brazilian authorities investigating a large water management project on the São Francisco River in northern Brazil. Arcadis Logos is part of a 50/50 consortium led by Concremat that acts as program manager on the project. The federal investigation into the São Francisco project is still ongoing.
Arcadis said that having broadened its internal assessment to cover several selected other projects and other aspects of the São Francisco project, it had identified "specific compliance related findings" for which it was taking "appropriate measures, including project and process reviews and enhanced training programs in Arcadis Logos".
Meanwhile, in its North American operations the group reported a decline in net revenues due to increased competition and price pressures in its environment business. Arcadis added that the transformation of the North American business, which began last year, was ongoing and would continue throughout 2016.
However, Arcadis reported a 2% increase in gross revenue for the first quarter of the year to €846m, up from €827m last year on the back of good growth in Europe and the UK, which benefitted from the successful integration of Hyder.
Neil McArthur (pictured), Arcadis chief executive, said: "As expected, we experienced tough conditions in Emerging Markets and for our business in North America, as it goes through its transformation.
"Actions taken to improve working capital resulted in a significant improvement compared to the first quarter last year and we will continue to focus on a strong free cash flow."