UK sustainability standards organisation will help local Chinese towns and cities improve green credentials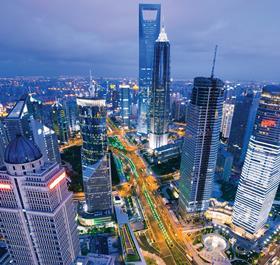 BRE has officially launched a China business as the UK sustainability standards organisation seeks to expand its operations in the world's largest construction market.
BRE China will operate from a new Shenzhen office, which was due to open today. The business will aim to help local Chinese authorities improve the sustainability of their towns and cities, as well as help the Chinese government hit its carbon reduction commitments.
BRE has been working in China for the past five years out of a small office in Beijing, but this is the first official BRE business in the country. It will have three initial employees - Jaya Skandamoorthy, the director; Monica Cross, programme manager; and Xujing Cai, business development manager.
BRE China will seek to capitalise on a long-standing partnership with Shenzhen's city authorities, under which it has helped the city become one of the most sustainable major cities in China.
The office will be based in the Shenzhen municipal government headquarters in the city's Qianhai district, a new 15km2 commercial development that comprises several high-rise office buildings and an enterprise zone modelled on California's Silicon Valley.
Launching BRE China, Sir Michael Bear, the UK's special envoy for sustainable urbanisation to China, said it represented "a very important development in our UK China bi-lateral trade relationship, which is currently in a golden era".
He added: "Mutual benefit is at the heart of our relations - we focus on bringing the best of China to the UK and the best of the UK to China - BRE is a very tangible example of this, I look forward to seeing it progress."
Speaking at the launch, a spokeman for the Shenzhen government's housing and construction bureau said: "BRE is one of the world's leading building science centres so we are very pleased they have established their China headquarters in Shenzhen city."