Competition and Markets Authority accepts cement manufacturer's guarantees
Breedon's £178m takeover of Cemex has effectively been given the all-clear by a city watchdog after the building materials firm agreed to offload a number of its cement and asphalt interests.
The takeover was proposed in January this year, but within weeks of Breedon's announcement the Competition and Markets Authority (CMA) said concerns around the deal meant it would be launching an investigation.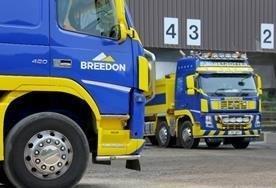 The CMA announced today that it had "reasonable grounds" to believe that proposed moves taken by Leicestershire-based Breedon would be acceptable and it would be able to give the nod to the takeover going ahead.
Breedon said it would sell off a small number of ready-mixed concrete plants and an asphalt plant in England, and two quarries and a cement terminal in Scotland to satisfy the watchdog's concerns.
While the deal completed last month, the former Cemex sites, which include 650 employees, are currently being operated through a separate company called Pinnacle Construction Materials.
Breedon said once it has satisfied the CMA that it has sold off the surplus plants it would be able to integrate the Cemex operation into its business.
Last month Breedon announced a slump into the red in the first six months of 2020 due to the impact of the coronavirus.
It posted a £10.1m pre-tax loss, down from a £39.5m pre-tax profit last time. Meanwhile turnover slid by a quarter to £335m.