Consultant sticks with original forecasts as EU departure looms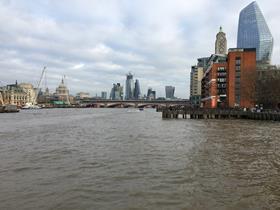 Uncertainty around the outcome of Brexit and the general health of the UK economy is likely to put a dampener on tender prices in 2019, according to Mace's latest tender cost update.
The firm reported what it called a "marginal" uplift in tender prices across the construction sector during 2018, with contractors and subbies alike able to absorb most of the hikes in labour and material costs.
But Mace said the forecast for 2019 and beyond was uncertain, thanks to the uncertainty around negotiations to leave the EU, and significant prices increases were unlikely.
Mace has left its predictions for 2019 through to and including 2022 unchanged (see table below).
On the upside, the consultant said UK infrastructure construction growth had "improved significantly" in 2018, rising to its fastest rate since 2015.
Steve Mason, Mace's cost consultancy managing director, said strong growth in the third quarter of 2018 – 2.1% – and an easing of material costs and wages growth had been tempered by a continuing sense of unease and uncertainty around the UK's economic prospects in 2019.
"Despite this sense of deja-vu and caution in the market place, we see no sign of input costs going down and continue to expect a small increase in tender prices in the year ahead," he added.
Last week new output data from IHS Markit/CIPs showed contractors encouraged by a rise in civils work during December, although there had been a slowdown in the growth of housing and commercial sectors.
Mace's tender price inflation predictions.

| | 2018 | 2019 | 2020 | 2021 | 2022 |
| --- | --- | --- | --- | --- | --- |
| National | 1.5% | 1.5% | 2% | 2.5% | 3% |
| London | 1% | 1.5% | 2% | 2.5% | 3% |
Source: Mace