Forterra blames 'economic uncertainty' for decision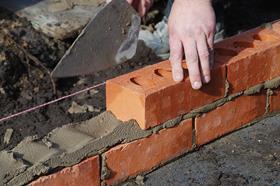 Brick maker Forterra has said it is mothballing two plants in Lancashire, blaming the move on economic uncertainty and the number of bricks already on the market.
In a trading update ahead of its interim results in September, the company said it would switch production to other sites adding: "Given current economic uncertainty and sufficient brick inventory levels, the Board has reviewed the current production plan and has decided to maximise the utilisation of our most efficient brick plants and effectively manage our cost base.
"This is a prudent action that will allow us to continue to meet customers' needs while effectively managing our costs and cash position until we are able to more effectively forecast demand."
The firm, which floated on the Stock Exchange back in April, said the two plants at Accrington and Claughton had been mothballed before between 2010 and 2014 with the firm demonstrating "its capability to successfully bring production back online in a short period of time".
Forterra, which was known as Hanson Building Products, added that it has "sufficient brick inventory and production capacity to service customer demand should housing output continue to grow as previously expected".
It said profits for the six months to the end of June were in line with management expectations. Its interims will be announced on 7 September.