Bristol mayor George Ferguson launches a design competition for a new 12,000-seat indoor arena for the city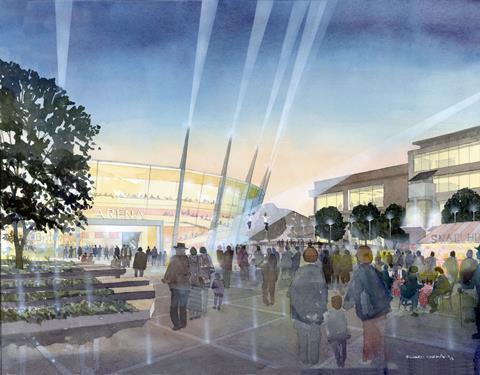 Former RIBA president and current mayor of Bristol George Ferguson has launched a design competition for a new 12,000-seat indoor arena for the city.
The move follows Bristol City Council's agreement of a £91m funding package for the creation of the venue earlier this year.
A former diesel depot close to the city's main Temple Meads Station has been earmarked for the development of the multipurpose venue, expected to be able to host a range of entertainment events.
Ferguson, who founded Ferguson Mann Architects in 1979, the Acanthus network of practices in 1986, and was RIBA president from 2003-5, became the city's first elected mayor in 2012.
He said the arena would be key to the development of the city's Temple Quarter Enterprise Zone, and that Bristol was the only major UK city without an entertainment arena.
"We have to grasp the opportunity to design a building that not only works really effectively but is an inspiring place that enriches this new quarter of the city," he said.
"I want the Bristol Arena to become the arena of choice for performers, as well as offering an excellent visitor experience.
"As an architect I recognise that the design of the building is critical in achieving this.
"RIBA Competitions has helped to deliver some of the most outstanding buildings around the UK and is well-placed to help us to secure the best possible design team."
Ferguson is targeting a 2017 opening for the building.
A closing date of September 18 has been set for applications from interested practices.