Manufacturer not taking new structural steel orders because of 'extreme' demand
There are concerns large-scale projects could be left in the lurch with British Steel closing its doors to new structural steel orders.
The firm said it had stopped taking new orders due to "extreme" demand, with a British Steel spokesperson confirming it had been forced to shut its order book in certain areas of the business.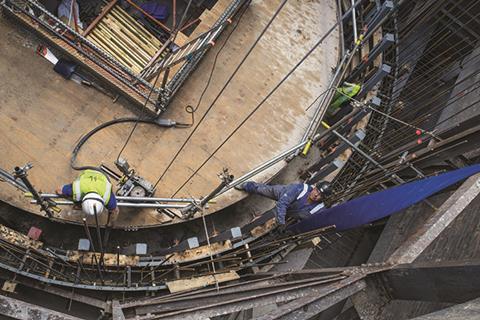 He said: "Due to extreme high demand impacting on capacity levels, we have temporarily closed the orderbook for structural steel sections only.
"Our orderbooks remain open for all other products. Ex-stock sales of our sections are unaffected by this announcement and we'll continue to despatch materials already produced as normal."
British Steel's announcement is the latest blow for the sector, with the supply of steel having been a major concern for the industry in the past few months.
John Newcomb, chief of the Builders Merchants Federation and co-chair of the Construction Leadership Council's product availability group (PAG), said the news underlined what it had been saying for the past few months.
He said: "The CLC's PAG has reported the availability issues affecting both timber and steel, along with other product areas, for a number of months. Essentially the strength of demand both in the UK and globally, is outstripping current production capacity.
"Last month's PAG statement warned that some steel products may suffer continued shortages into the second half of the year, which is now confirmed by this British Steel advisory. While much of the burden has fallen on SME builders until now, this is a salutary indication that larger projects are likely to be affected too."
But David Moore, chief executive of the British Constructional Steelwork Association, said firms should not panic about British Steel's decision.
He said: "Clients should be aware the UK structural steel industry has a well-developed steel stockholder supply chain. BCSA's understanding of the recent announcement by British Steel is the constraints are likely to be temporary and only last between two and four weeks.
"This reflects the success the steel industry is having and the confidence that clients are placing in the constructional steelwork market."