Firm steps-up push into Latin American market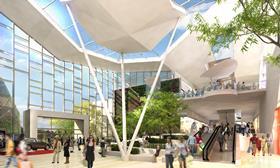 Architect Broadway Malyan has bought Chilean architect Antonio Prado Arquitectura Comercial.
The UK-based practice said the acquisition of the Chilean business was part of a concerted effort to grow its business across Latin America.
Antonio Prado Arquitectura Comercial works largely in the retail sector in Chile with clients including Hewlett Packard, telecoms firm Movistar and fashion brand Forever 21.
The firms have already collaborated on a number of projects since 2010.
Broadway Malyan director Jorge Ponce Dawson, who will head-up the new Chilean arm, praised Antonio Prado Arquitectura Comercial's "strong reputation" and "enviable client base" in the national and regional retail sector.
He added: "Our objective is to ensure that our combined team of world-class design experts is the partner of choice for current and new clients in Chile and Spanish-speaking Latin America, as well as the wider region, across a wide range of sectors including masterplanning and mixed use [development]."