Architect returns to profit on the back of international expansion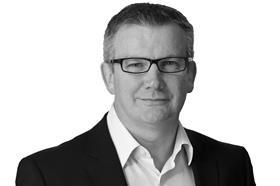 Architect Broadway Malyan's UK arm is back is the black after an increase in international business.
The firm reported a pre-tax profit of £636,000 for the year to 30 April 2012, up from a loss of £246,000 the year before.
In accounts filed at Companies House, Broadway Malyan Limited, which also has offices in Europe, the Middle East and Asia, reported a dip in UK revenue but a rise in revenue from overseas.
Nearly two thirds of its revenue (61%) now comes from overseas work, up from 53% in 2011.
UK revenue fell from £15.1m to £14.8m over the period. Revenue from the Middle East and Asia rose more than any other region going from £7.6m to £12m over the period. Meanwhile, revenue from Europe rose from £521,000 to £883,000 and revenue from the rest of the world rose from £8.8m to £10.4m.
In the accounts Gary Whittle, director of Broadway Malyan(pictured), said he and his fellow directors were "satisfied" with the results. "They consider the future prospects of the company to be sound but expect the company's emphasis on expansion into markets outside the UK to continue," he added.
Off the back of the results the UK arm's 20 directors received remunerations totalling £1.9m.
The firm also grew its number of architects from 319 to 351 over the period.
The UK results come after the firm's parent company, Broadway Malyan Holdings, which includes all its international operations, reported a fall in pre-tax profit from £686,000 to £589,000 over the period.