European Commission gives the green light for government support package for green electricity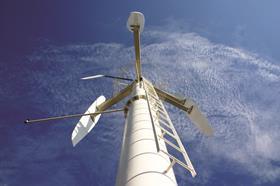 The European Commission has ruled the UK government's subsidy system for renewable electricity projects and its electricity capacity market mechanism does meet European Union state aid rules.
The subsidy, called 'contracts for difference', guarantees project developers the amount of money that they can charge for the electricity their projects produce.
The electricity capacity market allows energy project developers to get paid extra for building electricity generating capacity to meet peaks in demand even if it sits idle for significant portions of time.
The capacity market will operate through auctions and could also see developers bid for funding for projects that reduce demand such as energy efficiency retrofit work on buildings.
Both measures are a key part of the government's sweeping electricity market reform package.
The contracts for difference system is the same system that will provide subsidy to new nuclear power plant projects.
However, the most advance nuclear project, EDF's £16bn Hinkley Point scheme, is subject to its own state aid ruling, expected in October, because it is receiving support through a number of other government schemes as well.
Vice-president of the competition commission Joaquín Almunia said: "The UK contracts for difference encourage all renewable energy technologies producing electricity to compete against each other for support beyond 2016.
"It is a fine example of how to promote the decarbonisation of the economy with market-based support mechanisms, at the lowest possible cost for consumers."
The commission also gave the green light to more detailed contracts for difference deals to support five off-shore wind farms in the UK - Walney, Dudgeon, Hornsea, Burbo Bank and Beatrice.
Energy secretary Ed Davey said the decision showed that "our major reforms to the electricity markets are urgent and needed to turn around the historic neglect of the sector".
He added: "We are the world leader in investment for low-carbon energy and energy security. The average annual investment in renewables has doubled since 2010 – with a record breaking £8billion worth in 2013.
"And we'll continue to lead in building a low-carbon electricity sector based on homegrown energy sources, reducing our reliance on polluting fuels and volatile energy markets at the lowest possible cost to consumers."