But bank will not yet be able to lend to Green Deal as European Commission yet to give scheme state aid clearance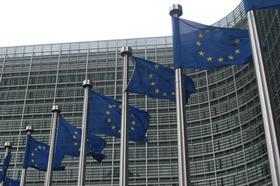 The government's £3bn Green Investment Bank has been given the go-ahead to lend by the European Commission but it has not been given permission to lend money to support the Green Deal.
The European Commission said it was satisfied that GIB lending to green projects would not distort competition in the market and therefore met its state aid rules
However, because the Green Deal also needs state aid approval before it is able to start operating the GIB is prevented from lending money to Green Deal schemes until approval is given.
The GIB is expected to make money available to back low carbon initiatives within the next few weeks.
The Green Deal had been one of the stated priorities for the GIB to lend to but it will now focus on offshore wind projects, waste recycling and energy from waste projects and non-domestic energy efficiency projects in it early phase.
The GIB will prioritise lending to the Green Deal once the flagship government scheme has received approval from Brussels.
Business Secretary Vince Cable said: "This marks an important step. State aid approval gives the bank the green light to expand investment in the UK's green infrastructure."
Paul Toyne, sustainability director at WSP, said: "We need to be realistic about what the bank will be able to fund; £3bn is only a fraction of what we need to drive a low carbon economy with the right supporting infrastructure.
"So there is some expectation management needed - GIB is not the panacea, but it is an excellent step in the right direction, showing some positive leadership."